FRAMED Visualisation Studio Work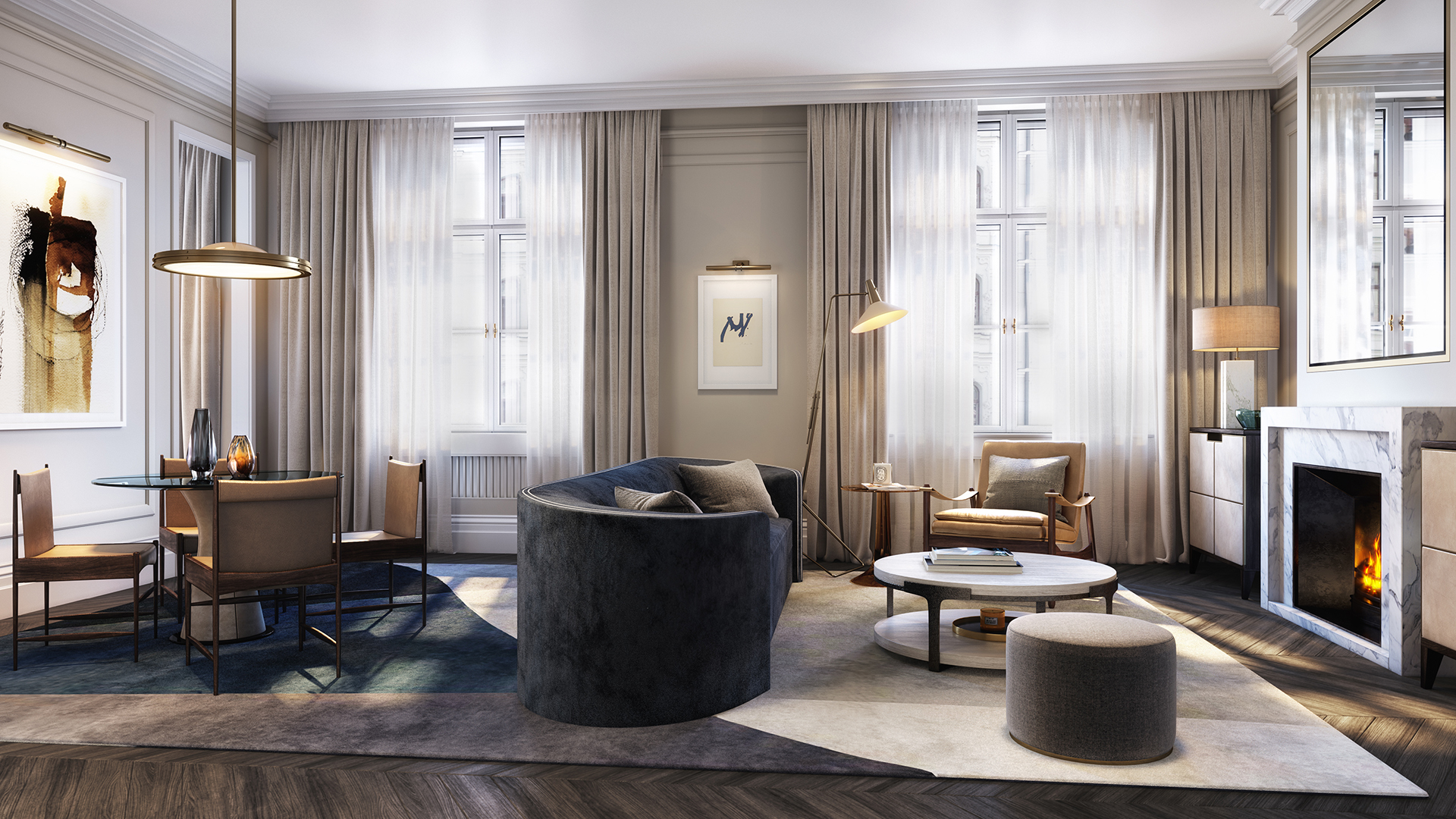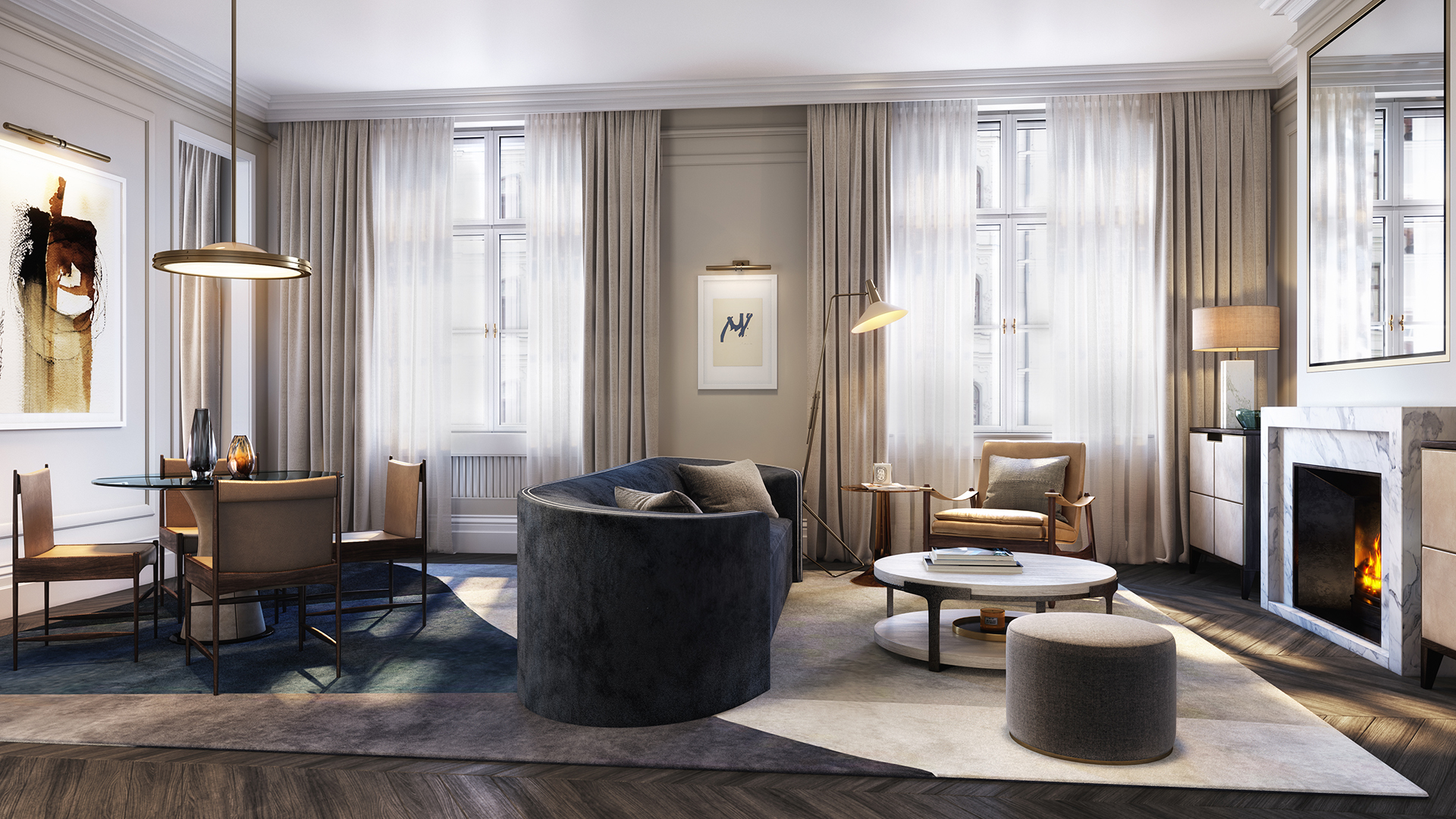 High End Hotel Case Study
Below is an interior design project which we completed a while back and wanted to showcase individually since it is one of our most loved ones.
The CGIs that were produced formed part of a presentation from the interior design firm in order to bid and eventually win this project.
The project is located in a prestigious historical part of Munich, Germany and the challenge was how to reinvent the interior spaces of a classical building to form a 5 star hotel.
When the brief came in from the client we were very excited to see the interior spaces with their high ceilings and the initial design proposal with the mood palletes which were a great starting point.
The minimal mood boards, the sophistication and luxury of fabrics, the unique furniture items but most of all the lighting and atmosphere of the interior spaces creates a stylish, elegant and luxurious look and feel.
Our visualisation process was aided by the fact that every aspect of the design process was treated with great care and that makes the collaborative work of the Designer with the CGI artist more straightforward.
A good collaboration will also help to unlock other aspects of the process such as the artistry behind the production of the final images.
We believe that, a CGI shouldn't be just a literal/ blunt representation of a design.
It should be about capturing and portraying the great idea behind every design in a photorealistic manner but with an artistic flair.
---